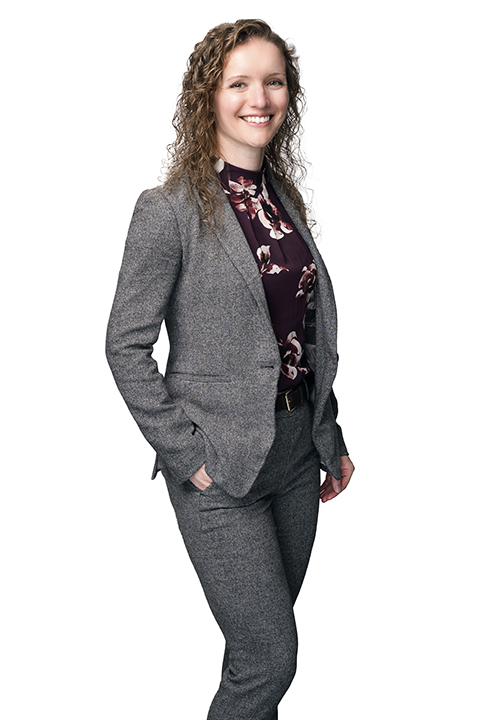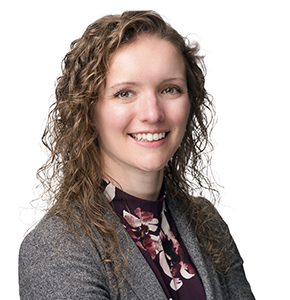 Brittany Therrien is an associate at Roper Greyell, where she practices in all areas of workplace law. She is particularly interested and experienced in working with clients on litigation and WorkSafeBC disputes.
Prior to joining Roper Greyell, Brittany was part of the legal team at a boutique personal injury and family law firm in Vancouver. She appreciates the collaborative culture at Roper Greyell, is looking forward to working with lawyers who are passionate about workplace law and is excited to establish lasting connections with clients from a variety of sectors.
Brittany has extensive experience working with clients on litigation cases and is committed to helping clients find creative and practical solutions to their business difficulties. Career highlights for Brittany include appearing at all levels of court in British Columbia, including being trial counsel on two multi-million-dollar awards.
Brittany's team-oriented approach, compassion and "never give up" attitude derives from her athletic days when she was part of the varsity track and field team during her undergraduate and master's degrees. This passion continued into law school where she was an avid runner and competed in the 5000m at the 2016 Canadian Track and Field Olympic Trials.
While at law school, Brittany volunteered with the Dalhousie Journal of Legal Studies and Access Pro Bono's Mental Health Program. Since being called to the Bar, she continues to give back to the community and has volunteered with Access Pro Bono and the Sport Dispute Resolution Centre for Canada.
Outside of the office, you can find Brittany exploring the great outdoors by running, hiking, cycling or skiing. She also enjoys a good book and playing with her two cats.
B.A., (Hons.) University of Victoria, 2012
M.A., University of Victoria, 2014
J.D., Dalhousie University, 2017
Membership / Affiliations
Canadian Bar Association, British Columbia
Trial Lawyers Association
Vancouver Bar Association